The 2021 Ford
Mustang Mach-E
EXHILARATION. ELECTRIFIED.
Ford Mustang Mach‑E® delivers a driving experience like no other Mustang® before it. We're talking unbridled exhilaration on every drive - courtesy of the all‑electric drivetrain with its breathtaking power and torque. It takes less than half a second for the motors that put Mustang Mach‑E in motion to reach maximum torque. Electric power‑assisted steering and a fully independent suspension designed for lightweight strength work together to channel this thrilling output to the road.
DRIVE EXPERIENCES
Match your drive to your mood. The UNBRIDLED mode fuses exciting acceleration and sporty handling with energizing sounds. Dynamic lines in the cluster pulse to the rhythm of your throttle input, while the ambient lighting glows Orange. It's an exhilarating ride.
ENGAGE mode enhances a fun and productive drive with subtle propulsion sounds inside the cabin. The ambient lighting and informative ECO Coach graphics on the digital cluster are both encouraging hues of Blue.
Enjoy the feeling of gliding and coasting with WHISPER mode. Teal waves in the cluster ebb and flow with the vehicle's movement, and there are no driving‑related sounds added. It's a calm, quiet cruise.
SEE HOW FAR MUSTANG MACH-E WILL TAKE YOU.
Feel free to go the extra mile on your road trip. With an EPA-estimated range of 300 miles on the Mustang Mach-E Premium with extended-range battery and rear-wheel drive and access to the largest public charging network nothing's holding you back. It's as simple as mapping your trip and finding chargers along the way.
Computer-generated image shown
MAKE ROOM FOR ALL YOUR ADVENTURES
Mustang Mach-E offers 59.7 cu. ft. of cargo space behind the first-row seats.* Plenty of space to bring all your gear along for the ride.
*Cargo and load capacity limited by weight and weight distribution.
THE 2021 NORTH AMERICAN UTILITY VEHICLE OF THE YEAR™
Built from all the passion of its iconic heritage, Mustang Mach-E is the new shape of freedom. Get ready for 0-60 thrills, expansive range, zero vehicle emissions and more from the 2021 North American Utility Vehicle of the Year.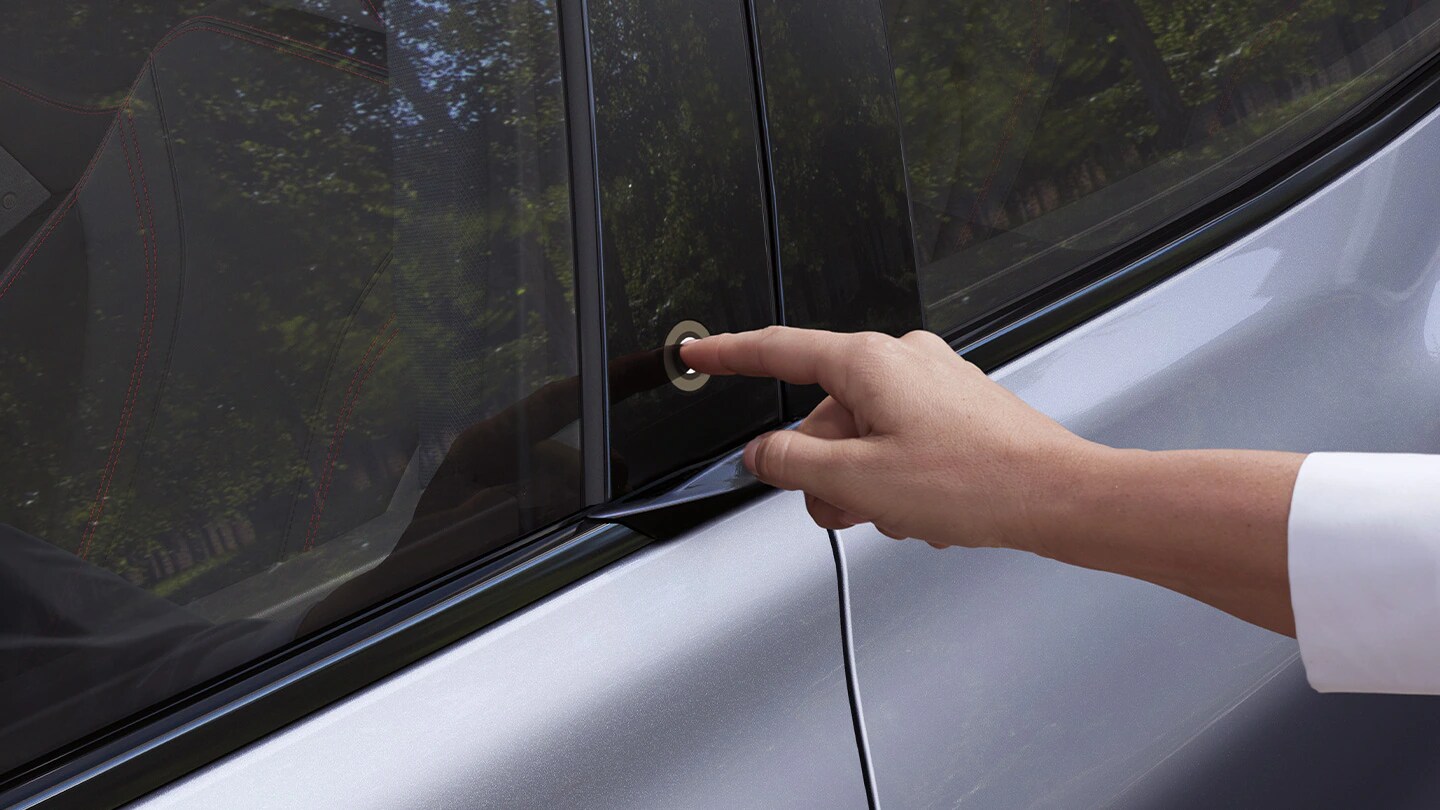 E-Latch
Its streamlined appearance can be deceiving, until you approach. When your Mustang Mach-E recognizes you, it will present an illuminated button-with one simple touch, the door opens. It knows when you leave, too, and locks itself.
Computer-generated image shown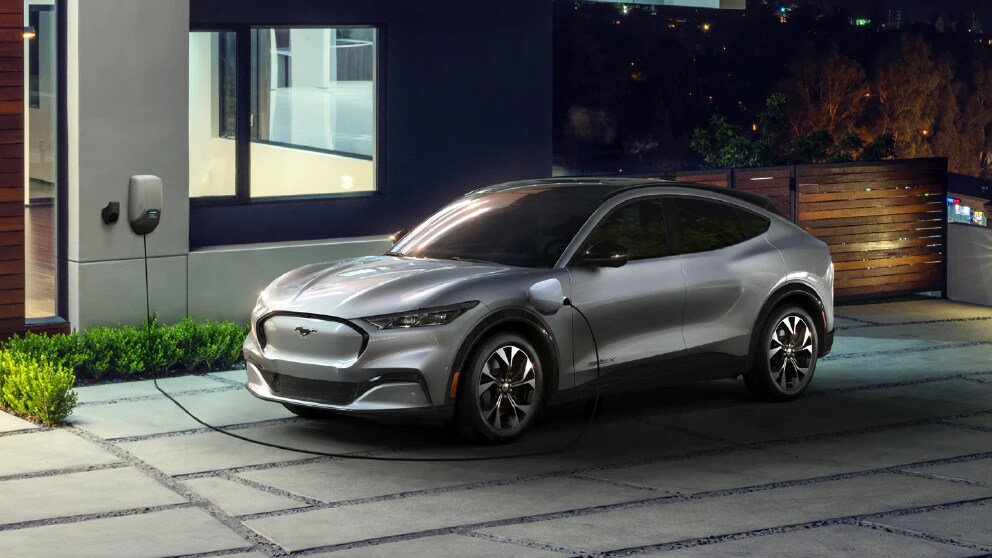 Power Up At Home
The Ford Mobile Charger comes with your Mustang Mach-E for easy at-home charging. And if you're looking for a faster home charging solution, there's the available Ford Connected Charge Station.
Computer-generated image shown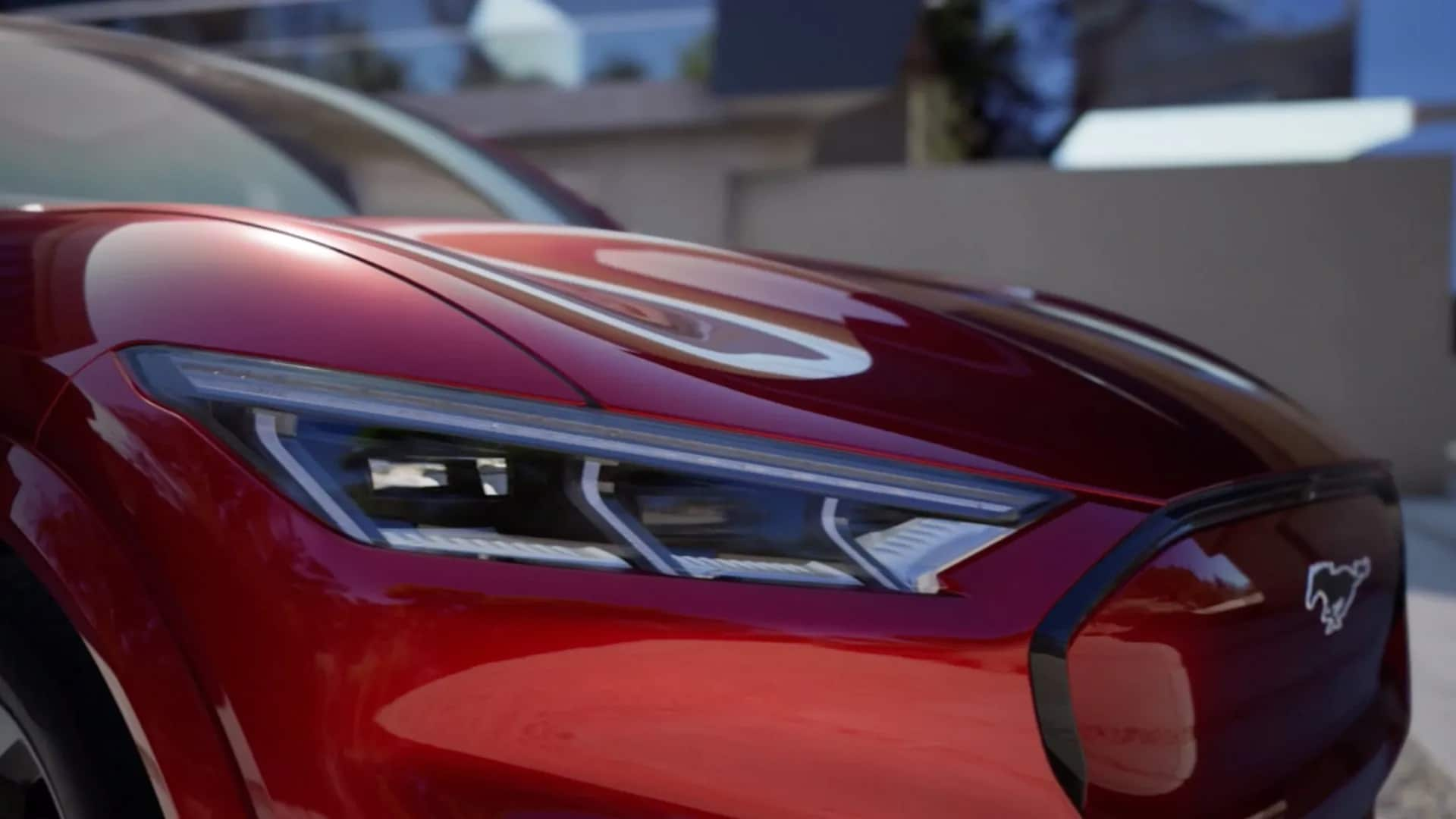 ENJOY EVERY DETAIL
sleek and muscular curves, expertly crafted interior and advanced technology are just a sample of the alluring elements that make this truly one of a kind.
Computer-generated image shown.